0228-royal-wedding-william-and
rjohnstone
Apr 19, 06:14 PM
Samsung can easily be replaced. Apple doesn't need them.
This has to be the funniest comment so far.
---
Prince William and Kate
Chupa Chupa
Sep 5, 05:15 AM
Are you insinuating that Apple should put out a gaming system to compete for PS3 dollars, or just the holiday dollars in general and right now the PS3 is the "Hot Ticket" this coming Holiday season?

Just wondering.....:confused:


No, don't be so silly or literal. PS3 dollars are the money people have dedicated to buy the PS3 -- the defacto "big ticket" item this year. Apple needs a product that will compete for that money...and press converage. Everyone and their mother got an iPod last year. Apple needs to pull a fresh product out of Jobs pocket; not a storage bump or new skins for the nano. THAT is what I'm saying.
---
William e Kate Wedding -
Hey, they could build a little hub with a cord that plugs into the TB port and provide a few USB 1,2,3 ports, maybe a firewire port, plus a glowing Apple logo on top and call it an iHub.

Apple drives me crazy with their practice of naming everything with a "i" in front of it. I wonder if when Steve Jobs goes to the bathroom if he has an iBM :D
---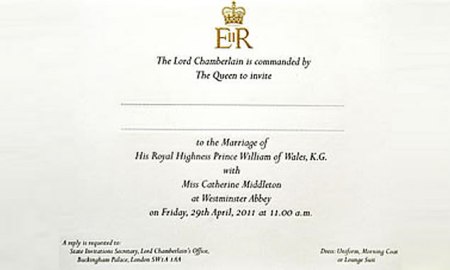 Prince William and Kate
why is apple wasting time, money and resources on a damn red U2 ipod? I hope the Zune becomes a big hit and takes a big chunk out of apple market share so they can focus on making a better product instead of these stupid minor updates and colors. :mad:
---
Prince William Kate Middleton
ictiosapiens
Apr 25, 09:17 PM
For 99% of the market, the integrated graphics are fine. The majority of consumers don't read tech sites and are happy with the performance. The typical pc buyer doesn't know what a benchmark is. In almost every Apple vs Winodws pc argument on this and every other Mac site, the Mac fans without fail say specs don't matter. If you're a gamer, you'll notice the performance hit. To the million plus people who will buy the next model it won't make any difference.

And a large portion of that 99% of the market will find integrated graphics fine, until they venture to the Apple App Store, and find that their spanking new MBA have a video card not supported by 99% of the games on sale... In fact, integrated graphics are not only not supported, but are specifically singled out in most game's system requirements.
---
Wedding Invitation for
p0intblank
Sep 26, 08:16 AM
Six months isn't a long time, so I guess I could wait until then. It'd be better if it supported Verizon from the start, though. :(
---
william and kate wedding
LegendKillerUK
Mar 30, 12:48 PM
Am I missing something from this? You're using a screenshot of Windows showing file types and the only thing showing the use of the term "Application" is on iTunes related files?

How does that prove your point? I really don't know if I missed what you were actually trying to convey? It's kinda like when someone is horribly wrong and because of that you start to question yourself if you were even right in the first place.

Thought it was clear so I'll try again.

http://i.imgur.com/bQOJh.jpg

Notice the iTunes.exe in the middle? It being the actual program but is denoted as Application.;)
---
prince william and kate
I shall come back to this prediction 4 years from now, and laugh at how dumb the prediction is.
---
Prince William and Kate
Some people said the same thing back in 2009 when analysts said that Android would overtake the iPhone by 2012 (http://forums.macrumors.com/showthread.php?t=662706). :D

Nobody said that back in because there were no Android phones to speak of. This of course changed in and pretty much everyone with half a brain knew that Android would overtake iOS in market share eventually through sheer availability of handsets and carriers. Maybe 3 people on this forum would deny it, but who cares about them.
Now this story is a bit different. Nokia WP7 handsets aren't even announced yet. Most likely they won't have one this year. Instead there are many things that can go wrong. So far, WP7 has been a let-down. And every day they don't catch up on the competition makes it less likely that the platform will succeed.
---
Prince-William-Kate-Middleton-
it not be too long until all music is purchased in digital format and only accessible via a cloud service. this means thats actually having a copy of a song (to share) will be a thing of the past. You pay your $9.99 for an album and happily listen to it for a couple of years, then the labels decided that album is more valuable than the original price and ask you for another $2 if you wish to access it again from the cloud.

I actually expect it to be worse than that.

Imagine if you 'buy' a cloud-only song for 99 cents, The fine-print will say that this 'rental' is only good for 90 days or 1 year. You'll then have to 'buy it again' to keep listening to the song. Or there might be a limit of 100 times to listen to the song. And in 10 years, we'll think of this as the 'norm'.

There are so many ingenious ways to make money when you don't own the actual physical media, and I'm sure the record labels are devising these schemes as we speak.
---
Prince William and Kate
Is the story even plausible?


sadly yes it is, I know some people who act similarly to the OP.
---
prince william kate wedding
Who has room for two external displays on a desk that already has a 27" iMac?! Dual outs on the MBP would make much more sense, although achieving it may be more of a technical challenge in terms of GPU power.

ETA: Of course, having an external display connected directly and using the other ThunderBolt port for non-display ThunderBolt devices makes much sense, especially seeing as ThunderBolt devices can't be daisy-chained after a display. So I'm not saying the two ports don't make sense.Haha Ill make room ;)
---
william and kate wedding
I ordered a black 80GB Ipod last night, after approval from the wife.

I had a bad feeling about it, and promtly cancelled this morning.

My current Ipod is a 60GB Photo, and I have been looking to upgrade to video for some time, but I can't shake the feeling that this update was very minor, with a price reduction thrown into the equation.

I reckon, macworld in January there will be the iTV (or whatever it's called), and a new 6G widescreen iPod, with a few more movie companies thrown in.

So I think I'll ride it out until then.

I was ready to buy the next great iPod thing yesterday. My credit card went promptly back into my wallet and will remin there until we have a "real" iPod update.

Kind of disappointed this is what Apple sees fit to go into the holiday season with. Guess the rumours about the new iPod large screen being way behind were true.

I can't help but think they wanted to launch iTV with the movies as well - otherwise we would have never seen it.

*disappointed*

I will be buying a shuffle when someone builds a sports case for it, though.
---
Prince William and Kate
---
Royal Wedding Invitation or a
Interesting how a security guard is allowed to have a gun. Interesting to see what happens to him.
---
Prince William and Kate
Back to the issue of PDA hardware options, does anyone have a clue whether it makes ANY sense to invest in Palm OS based PDA devices (like the Palm TX)? Is the Palm OS going to disappear? I'm holding out on a new PDA for fear that something directly from Apple will hit the market soon. I hate the thought of buying a Pocket PC device, and I would LOVE it if the next gen. video iPod had a boatload of PDA type features- which only makes sense given the rumored larger screen size.

The Palm OS as we currently know it (the one you will find on Palm OS-powered Treos, the Palm TX, etc.) is basically dead. PalmSource is doing no further development to it, and PalmSource was acquired by Access, which is creating the Access Linux Platform as a successor to the Palm OS (it will include Palm emulation to run Palm apps, etc.).

It's not to say that it's compeltely worthless to have a Palm-based system. Plenty of people still do have Palm OS Treos and other Palm OS PDA's, and there's still plenty of people using it and developing software for it. I personally have a Treo 650 and it's still working great for me.

Hopefully Palm will license the Access Linux Platform and use that so that the "Palm OS" stays alive, but so far Palm hasn't committed to it. It's entirely possible that Palm could end up just making Windows Mobile devices.

If you want a platform that definitely has support behind it, you're basically stuck with a PocketPC. There's also Symbian and some other stuff, but PocketPC is definitely sort of repeating the "success" of Windows in the PDA world.

-Zadillo
---
William and Kate#39;s Wedding
Wirelessly posted (Mozilla/5.0 (iPhone; U; CPU iPhone OS 4_3_2 like Mac OS X; en-us) AppleWebKit/533.17.9 (KHTML, like Gecko) Mobile/8H7)

It's very, very telling. MS is riding the coattails of their universal licensing racket while Apple keeps changing the face of consumer tech. This day was bound to come.

This is the post-PC era and we'll see MS in decline.
---
william and kate wedding
Nice Core 2 performance-just what we need.
---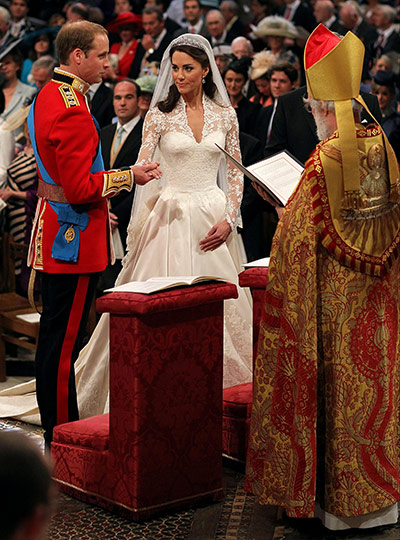 william and kate wedding
when closing an application in OS X is as easy as clicking an X in the top right corner let me know

even though iOS is a lot better than android some of the over simplicity is annoying on the iphone

My ⌘-Q beats your mouse up to X.
---
Already have a Cingular deal. Sweet!
---
Amazing Iceman
Apr 4, 08:56 AM
Just another ploy to scare people into buying there over priced software.

I'm sure Apple takes security very very seriously. Is it me or is McAffee screaming wolf?

Why pay for bloatware, when Sophos is giving it away for free? Then, there's also ClamXAV.
---
I agree with the guy who wants any iOS device to be the receiver of AirTunes music.

I hear all the comments about Home Sharing and Airfoil, but both are only partial solutions that work in specific cases. I, personally, nt my old iPod Touch to function as a battery powered airport express - with some battery powered speakers attached, I can stream music anywhere (including the garden, etc) at the same time - perfect for parties. I could do that with AirFoil, but that means when I want to stream from my iPad to my Apple TV or Airport Express speakers in the living room I need a different solution. Plus i'm not sure the Apple Remote app will allow me to switch AirFoil sources on and off, which means I have to go back to my Mac to change them, it's not properly integrated, so not a great solution. Acceptable, sure, but far from ideal.

Basically, having AirPlay supported natively just means the whole system works simply, flawlessly and in a fully-integrated way. No faff, no limitations on what device can play what audio to which other devices. A simple iOS app that allows my iPod Touch to function as an Airport Express will be fantastic!

David
---
Number 41
Mar 23, 05:20 PM
Don't get me wrong, MAD is a very great organization, but kids aren't supposed to drink at all.

Don't be kind -- MADD is a prohibitionist organization that has moved so far away from it's original mission that even the founder no longer has anything to do with it. They've turned into a bunch of loonies who are constantly pushing to stay relevant by crusading against the legal right to drink in this country.

They've brought the per se intoxication level down to .08, and they're continuing for it to be lower.
---
Was It really necessary to kill him?
No

The robbers were armed and dangerous. So yes, it was necessary.
---