Tissue-Paper Flowers
---
Tissue Paper Flowers
iMacZealot
Sep 14, 01:16 AM
Sure it's a nice phone. My dad had it for about a week. He ended up returning it beacuse of the really bad battery life. It lasted not even a day. He's on his phone a large portion of the day because he owns a business. He returned it and ended up getting some other nokia can't remmebr the number.

I like the 8801, but I definitely think it's overpriced at $399. You could get a Sidekick 3 prepaid for that price.
---
paper flowers instructions.
Steve, if you are reading this, make a nano in ORANGE and I'll buy one. :)


Sorry if someone already mentioned orange in this thread. I just came along and couldn't be bothered to read the entire thread up to this point.

ORANGE!

Yep, seconded. And proper, bright, "safety orange."
---
(from quot; exotic tissue paper
I think far to many persons here are dismissing Merom and are not thinking about this rationally. They are getting a 20% boost at the SAME clock speed as the old chips. That is similar to 400 MHz additional performance. Granted one can not scale the MHz without other issues coming into play but still it gives you an idea about how well the chips are doing. On top of that the 64 bit option isn't likely to even be in the picture at the moment nor the other chip improvements.

What I'm getting at is that Merom is demonstrating to be a significant step forward. The real surprise is that Intel actually delivered a nice chip set.

As to the laptop chip in the iMac come on everyone here knows about the thermal issues in that machine. It is no surprise at all. What it does demonstrate clearly is that multiprocessing can deliver very usable performance at very low powers. A number of people where dismissing multiprocessing as the wave of the future a couple of years ago (I remember because I was promoting it) this should cool off those concerns for the majority of the users out there. I'm with you on power usage more manufactures need to look at this issue seriously.

The thing with Merom is that I'm seeing big upside potential performance wise. I'm surprised that more people are not up on this. Intel can accomplish this by tweaking the current process or going to the next generation feature size. Merom is nice but it still needs more effort at power reduction to scale speed.

Thanks
Dave



I think we all knew that Merom would only bring modest performance gains. I'm surprised they're as high as they are. I'm still not sure why they're using the laptop line of processors in their mid range desktop but it's certainly a testament to the power of Intel's new chips. If it keeps the iMac's cool and efficient then it's all good.
---
Giant Tissue Paper Flowers
It's hard to believe it's been almost three years since my first mac, definitely time for an upgrade as I am using parallels v.6 for Auto-cad inventor and even the 6 GB of RAM is keeping it slow.
I really hope the 24" is re-released. It is the perfect size and plus I have a Samsung Syncmaster 24" display that I don't want to dwarf. :D:D:D
---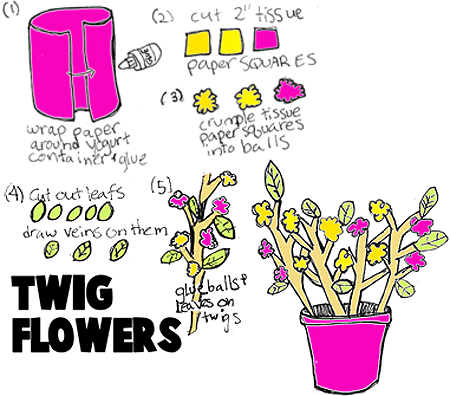 Tissue Paper Twiggy Stick
libertyforall
Nov 13, 03:15 PM
Maybe developers should just make jailbroken iPhone apps exclusively...
---
paper flowers instructions.
maclaptop
Apr 19, 07:44 AM
Apple is pathetic.

I'm with you.

Poor little Stevie, he's old and bored.

The greedy little man.
---
Tissue Paper Flower Topiary
Close, Manic Mouse. I dont understand people's belief that every Intel chip made has to go into an Apple machine. I doubt the Conroe will be used in any Mac nor the Kentsfield. The range is covered, and I'm sick of these silly rumors of Mac mid towers.

There wont be a mid tower, not now, not "Next Tuesday".

Conroe is intels best bang for the buck. It would be stupid for apple not to use it, and go with chips that are slower and more expensive instead. But apple still does some things that are stupid.

I still think we'll see a mid tower, or at least some mac with conroe. Tommorow? Probably not, but who knows?
---
flowers: Paper Flower Week
LaCie 1TB Little Big Disk (http://www.lacie.com/products/product.htm?pid=11625), available Summer 2011. 10Gb/s transfer rate; copy an HD movie in 30 seconds.
LOL! You might want to ask them what the data rates on the actual hard drive (or drives) in the case is. LaCie makes nice stuff, but it's quite gimmicky to only talk about interface transfer rates when the real performance is dependent on the hard drives.
---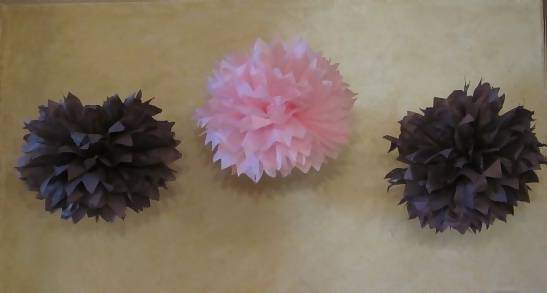 own tissue paper flowers
retrorichie
Apr 22, 11:41 AM
Does this mean we will see a resolution downgrade to that of the 13 macbook pro's?

Why would you think that? The Intel IGP can drive the same resolution on the 15" just fine.
---
Tissue Paper Flowers
I am going to be in the market to replace my 24" 2.8 rev. A aluminum iMac (Aug 2007) when these come out with a new 27". I will be consolidating to an iMac and iPad 2 since I no longer feel the need for a 13" MacBook Pro as well.

Sell the MacBook Pro and iMac to fund the new iMac or close to it. However, I will wait until later in the summer and get a 10.7 Lion pre-loaded machine. No sense in buying that close to a major OS update.
---
Tissue Paper Flowers Page
bitWrangler
Mar 30, 11:38 AM
I would think that the decision isn't necessarily the "generic-ness" of the term "App Store", rather the real test (IMHO IANAL) is the pervasiveness of the term before Apple decided to brand their product as such. While it may be simple to say "well heck, it's an app store, of course they'd call it the app store". One could argue that apps (short for applications) has been around forever. The word "store" and it's meaning as well. However, given that the two terms are common and the function of the store is not unique, that no one up until this point has used the term generically (note use of the term, not necessarily that someone has actually tried to apply it to a business) shows that the combination of the two terms in this context is indeed unique.

At least that would be my argument :)
---
Tu B#39;Shevat Tissue Paper On
danielwsmithee
Apr 25, 02:36 PM
SSD + HD - Optical Drive = Sold
---
Tissue paper flowers craft
URFloorMatt
Mar 30, 01:17 PM
After a bit of thought I think I'm siding with Apple... here's why:

The strongest argument I've read against the trademark is that 'App Store' is describing the very thing it actually is. Someone likened this to renaming 'Windows' to 'Operating System'.

However what isn't appreciated is that 'App' is in itself an abbreviation. It's debatable whether apple popularised it or not but thats not the point. Basically it would be like renaming 'Windows' to 'Ope System'.

I'd argue that 'Ope System' could be trademarked whereas 'Operating System' couldn't...Disagree because "Ope System" is not the accepted abbreviation: "OS" is. Do you think Microsoft should be able to rename Windows OS and then trademark OS? Of course not, and accordingly Apple shouldn't get a trademark on App Store.

Apple should lose this dispute on the merits. Whether they do or not will depend on the caliber of their lawyers. On the two briefs we've seen so far, Apple clearly has some advantage, so they might pull this out nonetheless.
---
tissue paper
Apple also lets us rip CD's in iTunes, listen to podcasts and most of us already have a VCR or DVR, recording TV-shows is just an extra option to put it on an iPod and thats way more important than those few dollars they make on a show.

Don't hope for a $300 media-center, a PC media-center cost's between $1000 en $2000 so a $600-$800 "Mini Media" with a bigger HD and extra Front Row functionality will fit the bill perfectly.
---
sweet tissue paper flowers
iMacZealot
Sep 14, 12:27 AM
The mockups always look real, but when the actual product comes out, it's wayyy cooler than the mockups. Look at the 5G iPods and its fakes.

Everyone seems to know that Apple is waiting to release a phone. It's only natural after all the success the iPod's doing.

As for when this phone comes out, It'll probably be Cingular at a "one more thing" event in october just like last year.
---
DIY FYI: Tissue Paper Flowers.
I stopped by my local Apple store and had a similar experience. Actually, it was a bit worse... they still had the old iMacs out and when I asked about the new ones, I was told "What new iMacs?"

LOL. That's kind of unusual for Apple.
---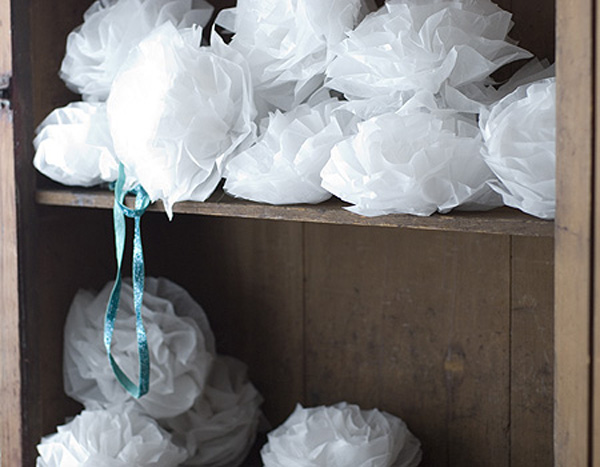 tissue paper flowers how to
Black as a color option, please.

OR make them out of carbon fiber.
---
tissue paper flowers
pixpixpix
Apr 20, 01:59 PM
Looks like this has been widely known (http://www.forensicfocus.com/search-results?cx=partner-pub-1997641209324587%3Av26jsjw0irb&cof=FORID%3A9&ie=UTF-8&q=consolidated.db+&sa=Search) for a long time. There's an interesting ongoing discussion and analysis on the Forensic Focus website (http://www.forensicfocus.com/index.php?name=Forums&file=viewtopic&printertopic=1&t=6758&postdays=0&postorder=asc&start=20). For example, this:

As an example of the information recorded under controlled conditions, I joined a single access point on a freshly restored iPad. I had location services turned off and airplane mode switched on. I never moved from my office chair, the phone was also connected to a cell tower using 3G on O2. By just joining the wireless access point my ipad was populated with 379 access point locations and 122 cell tower locations.

From my office I can see at a push 4 wifi access points and some of the cell towers were 22KM away. There is no way I would connect to some of the cell towers or access points recorded from where I am located.
---
O.K....



Alright...



Gotcha, Merom. Thanks guys. :)I wonder if some people read the guide I made at all. :confused:
---
CHSeifert
Mar 29, 11:16 AM
I think this could very well be true.

The new Windows OS is surprisingly well thought out and have a lot of the features I miss in my standard iPhone 4 iOS - and only have because of Jailbreak :)

I could very well see myself buying a windows based Nokia - if they get the interior in harmony with the exterior - I still think iPhone 4 is the best looking phone I've ever owned - but still think it lacks some basic features in the iOS - like a Lock screen with calendar and weather info, basic features like changing the mail alert tone and being able to use the outer buttons as dual buttons for a shutter button on the volume button for instance (which a camera app did have, but Apple thought their consumers were too stupid and confused to have dual function buttons, so they excluded this app from appstore until they removed the function)

All the features I miss on my iPhone are very basic features, which could easily be fixed with a tiny small software update - since these features don't seem to come on the iPhone, I could see myself getting a HTC with Windows OS maybe in a HTC Desire DeLuxe chassis :)

What really keeps me true to the iPhone is all the apps :)
---
I'm thinking Apple might also dump the price of the good old iPod Shuffle to $29 for a 512... They'll sell like hot cakes at that price!
---
centauratlas
Mar 29, 11:51 AM
Since 1984:
Cmd-X = Cut
Cmd-C = Copy
Cmd-V = Paste

Grab will snap a picture of a window, the entire screen etc. There is also print to PDF.

Drag and drop to move a file.

I use both.... and all I can say is "CUT and paste". Windows has had it for years, OS X SL doesn't. Same with window snap.

I love OS X, but, like with a lot of Apple products, its the "little things" that matter...

Both are great operating systems, and I will continue to use both since I cannot run Visual Studio on Mac, or XCode on Windows... :)
---
spiderman0616
Apr 28, 03:49 PM
Microsoft lets too many things die on the vine. Everything has to be run up the flagpole to get the green light, and that whole process takes so long that nothing truly innovative ever happens.

Windows 7 is awesome, Office 2010 is awesome, and I sure do love my Xbox 360, but right now, mobile gadgets sell. Zune was a bust, Courier looked amazing but was cancelled for some reason (I REALLY wanted a Courier), and Windows Phone 7.....jury's out. I would buy a Windows 7 phone before I'd buy an Android phone, but who knows what kind of lasting support it's going to have. Maybe when Nokia is making these in full force I'll take another look.

I've been saying it for the last year, and I'll say it again--Microsoft is in a death spiral. The days of people camping out in line for the next version of Windows are over.
---