Gossip Girl#39;s Jessica Szohr
What annoys me even more is that Apple always seems to make these claims that they made such and such first, and that Windows is copying Mac OS.. What annoys me is if you know a bit of the history you'll find that Apple copied Xerox interface, with permission of course, but it's not like they came up with it first..

Now they are making another claim that Samsung is copying..
---
Ed Westwick amp; Jessica Szohr
But the government allows automakers to install black boxes in your car. In which the data could potentially be used against you.
---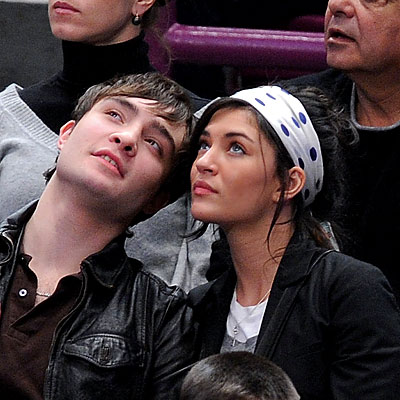 altTag Ed Westwick and
barkomatic
Mar 31, 03:58 PM
At a glance your statement sounds fine. But that logic can be used for following logics:

1. I don't care what US does to rest of world as long as I as an american can live nice, prosperous life.

but i digress...

You're comparing a phone or a tablet to U.S. foreign policy? I'm sorry, I don't think gadgets are as important as that but apparently you do. I think you need a check on your perspective.
---
Jessica Szohr, Penn Badgley,
Microsoft officially CANNED Virtual PC... Apple's been giving accolades to Boot Camp and Paralles.. The 'ribbing of so-called "Vista 2.0" on the banner'..

It's obviously not such a secret after all that MS apps will eventually be allowed to run ontop of OS X withouth ever installing a Windows operating system..


My bets are on some kind of Boot Camp-ish feature that will allow for native installation of Windows applications -- without Windows -- right into OS X. It would obliterate the need for applications to be written for both Windows and Mac.

<ducks and waits for flamers to whine about how impossible this is>
---
Jessica Szohr amp; Ed Westwick
I heard a rumour somewhere of an all metallic ipod nano, can anyone else tell me if they have heard anything similar.
---
Ed Westwick and Jessica Szohr
My 3.0's shipping date just changed - for no obvious reason - from 8/20 to 9/19. One month. Clearly, something just got snagged in the supply chain.

Anyone else have this?
---
Jessica Szohr
The Power Mac G5 power supply is in the bottom but it is also isolated from the rest of the case so that the heat doesn't rise through all of the other zones. I prefer the power supply at the bottom. If it is indeed at the top, they will have relocated the hard drives. Hopefully they will be put into the bottom where we can fit 4-8 hard drives.
---
Ed Westwick, Jessica Szohr
dextertangocci
Aug 11, 10:22 AM
Please Apple, make it the best phone ever!

I am using a Nokia 1100 at the moment:rolleyes: :eek: :o , and would love an upgrade, but would prefer to wait for the iPhone:cool: :D :)
---
Ed Westwick and Jessica Szohr
zero2dash
Sep 14, 08:33 AM
Yes. Windows NT was running on machines with eight processors several years before OS X was even released.

Windows supported 64 bit platforms and dual core CPUs long before OS X did.

On the server side.
Nevertheless, ok. Windows did it first.

That's probably because you're not interested in reading anything that might portray Microsoft in a non-negative light.

Couldn't be farther from the truth. I have no problem with Microsoft or Windows, evident by the fact that I've ran their operating systems for the last 10 years. I have a problem with all the crap they're putting in Vista, but otherwise - Win2k and XP Pro have left me primarily trouble-free.
---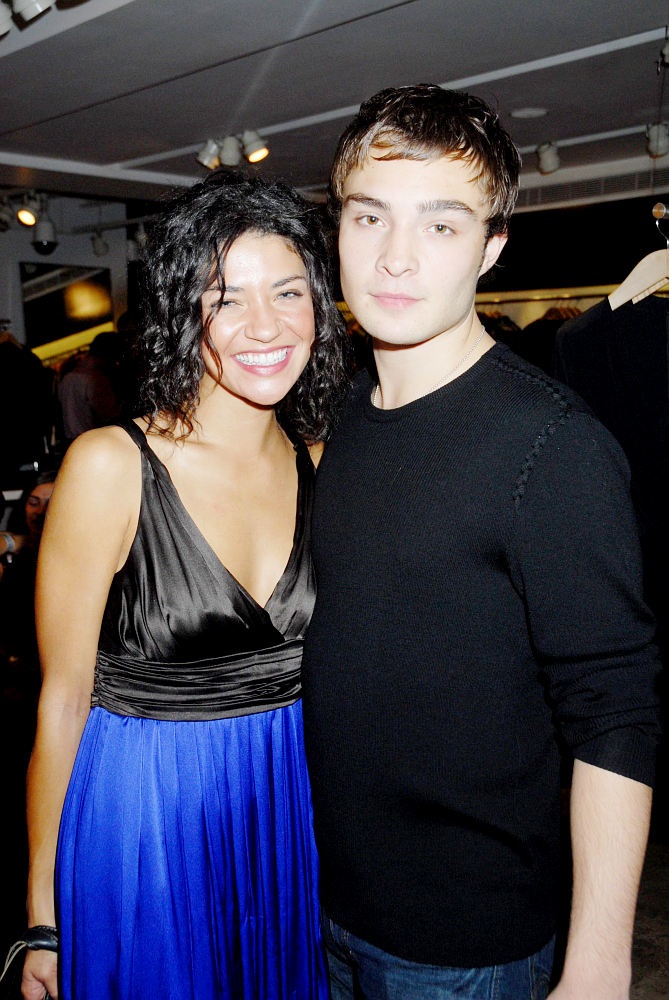 Jessica Szohr, Ed Westwick
Consultant
Apr 8, 01:03 AM
I wouldn't be surprised. The quota explanation was given already, but they might also be holding back stock of the cheaper models in order to drive more sales of the higher end ones. "Oh, you wanted the 16 gig wifi model? Sorry, all sold out. But we do have this lovely 64 gig 3G version. If you really want the iPad 2, this is your big chance... it's only a little bit more..."

That happened to me, almost, when I bought the original iPad from Best Buy here in Canada on our launch day last year. The guy almost smirked when he said, sorry, the 16 gig ones were all sold out, but they had plenty of the 64 gig models. Luckily I persisted and he managed to find one more 16 gig, the last one! How lucky was that! :rolleyes:

Was able to get 16gb at Best Buy, CANNOT get 64gb here.
---
Ed Westwick amp;#038; Jessica
LightSpeed1
Apr 11, 03:53 PM
I think I'm done with the iPhone 5 rumors. At this point I think I'll just wait till June-July. It's not that far away.
---
Jessica-Szohr-Ed-Westwick
Here are some of the issues with the iPod phone.

In order to make the biggest splash, it will have to be available in both GSM and CDMA versions so that all of the big 4 carriers can use it. GSM is the international standard, so I'm sure they will have that *at least*.

In order for it to matter, it will have to be able to access the music store over the air. Have you tried downloading an MP3 file, even on an EDGE connection? It sucks.

The delay here has more to do with the networks. Until the 3G networks are fully rolled out (EV-DO on Verizon, UTMS on GSM, etc. etc.) and available beyond a few cities, this phone will just frustrate people. (Verizon's rollout has gone much further, but I would think given that CDMA is rare outside of the US that that fails to compensate for the fact that the GSM 3G is still in just a few markets.)

The latest rumor is that wide-spread UTMS roll out will be in Q1 2007. When that happens, we'll see an iPod phone. It's not as if Apple couldn't have made an Apple-rific phone by now. The limitation isn't theirs, it's the networks'.

In the meantime, you can get an HTC Tytn that will use 3G world wide and will play MediaPlayer... if you're into M$.
---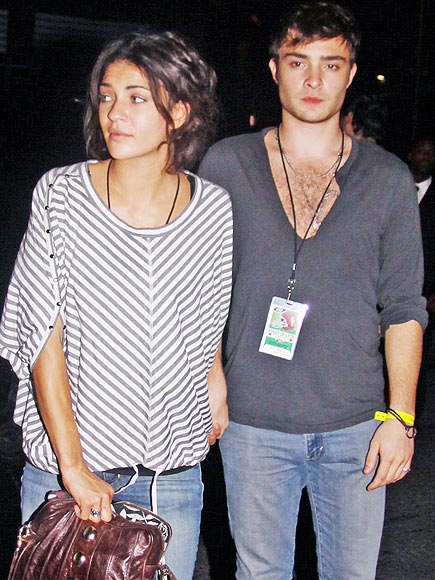 Ed Westwick, Jessica Szohr
littleman23408
Dec 3, 03:03 PM
Do you get a prize car for finishing a series in Aspec races with all gold? Like I just need to finish one more race, but I can't find a used car to get into it. It's the first series of races, beginner I am assuming.
---
Ed Westwick and Jessica Szohr
good catch - I still think it won't matter...But it would be impossibly risky to give the machines a name which might be disallowed.
---
jessica szohr ed westwick. ed
pherplexed
Jul 27, 10:11 AM
wasn't this announced last friday? (http://www.macrumors.com/pages/2006/07/20060721145043.shtml)
---
Ed Westwick celebrates
All carriers suck in one way or another. If you are unhappy with one you just switch to another. There is a constant migration from carrier to carrier because of this...

The carriers dont give a crap if you leave them because there is always a group of unhappy consumers who hate the competitor and are ready to move to their service.

This is why it takes forever to cancell a cellular account, they will try as hard as possible to not let you or talk you out of it. Its their only ammunition. My wife and I spent 2 hours on the phone with Sprint last week trying to cancel our extra phone we usually give our nanny. They were giving the most rediculous excuses as to why we shoud keep it when we no longer had any use for it. They wouldnt take no for an answer. It wasnt until we threatend to cancel all three of our accounts that they "graciously" cancelled the account.

This is also why there are such high cancelation fees. apparently people are willing to pay hundreds of dollars to get away from any of the providers...

Bottom line; it doesnt matter what provider it would be, youll be screwed anyway.

It's true. I had Cingular and I hated it. Now I have Verizon, it's sucks but better than Cingular for my circumstances.
Hopefully, Apple will have a solution that will help us say goodbye to all those lame carriers.
---
Reality Check: Heartbreaker Ed
One thing has me wondering... What's the default aqua wallpaper of Leopard going to be? :confused: :)

Sources inform me that it is going to be blue.
:p
---
Jessica Szohr and Ed Westwick
"a perfect storm", "overreaction", "typical for the us to sue.."

... sorry, but in what ways do I benefit by having apple track my whereabouts to the day and meter?

You have bad facts. Apple is not tracking. apple != your phone. Also your information about to the day and meter is also false. Don't be a victim of bad reporting, learn the facts.
---
ed-westwick-jessica-szohr-
What the heck is this? The "Steve was right" month?
Pathetic Dell and HP, desperate Microsoft, Samsung aka Mr. "Smoothbastic", Google inhibiting fragmentation, the very one, which does NOT exist, really...
who is next? Oh, i have got it - Adobe. So come on, resistance is futile.

Adobe showing how the iPad is only for consumption and not worth their time. (http://www.electronista.com/articles/11/03/30/adobe.photoshop.for.ipad.to.get.layers/)
---
http://online.wsj.com/article/SB10001424052748704123204576283580249161342.html

Ah, I see. I wasn't checking the WSJ, only Macrumors.
---
This is a dangerous game Universal is playing. If Apple refuses and Universal pulls their songs, who wins?

How many of the artists might bolt from Universal, how many might become indie producers online?

Will consumers abandon the iPod? Especially considering most of the music on their iPods is from ripped CDs. Or if you're to believe the record executives it is stolen music? Where's the incentive for the consumer to abandon the iPod?

just saying
---
logandzwon
Apr 27, 08:49 AM
I miss the old Apple where they didn't care if idiots complained. Between changing the bars after the antenna issue, ( all they really did is change the bars to not show a big drop when there was a big drop in reception, as AT&T suggested,) and now nerfing location services DB they just seem to be giving in to idiocracy.
---
You totally missed my point. Even if an application uses only one thread at all times, that application is still a separate process from all of the other processes you have running. At any given time you'll have at least 30 something processes, even when no user-land applications are running. OS X will spread out those processes to try to utilize all the cores as much as possible.

In reality, there are probably not too many non-Apple applications which routinely use 8 threads or more. In the near future I expect all applications to use at least 2-3 threads, even the most simple ones.

Sure, but all those background processes take next to no time to execute -- the extra latency of having more processors will probably slow things down far more than you gain from having up to 8 of those 30 be able to run at any one time.

I'm not saying there's no need for 8 cores -- markets such as databases, media production, rendering, etc. can already make use of that kind of power.

Regular desktops, not so much.

Many simple apps are already mutithreadedto some dgree, but it's to make them non-blocking rather than to spread processor load. If you look at Windows, you'll find a very high number of threads in even just a media player, but some of it's just there to repaint the GUI etc.
---
meanmusic
Jul 27, 09:32 PM
You didn't really just link to MOSR, did you? :p

Anyway, I have the sneaking suspicion that we will see Core 2 Duo/Extreme-related computer announcements next week, and not at WWDC. WWDC will get major coverage anyway because of Leopard (which could easily take up the whole keynote). So why not spread the Apple press over 2 weeks?

Moreover, everyone announced new computers today. Apple might have wanted to avoid the first-day glut of releases, but they might not want to wait almost 2 full weeks to announce a Mac Pro.

My wild guess is Mac Daddy Extreme and/or iMaconroe on Tuesday with near-immediate availability, and announcement of MeromBook Pro at WWDC with early September availability.

I'm hoping for Merom news at WWDC but Fujitsu announced Merom laptops that will only be available sometime in Q4 I hope the same isn't true for the MBP.

http://www.engadget.com/2006/07/27/fujitsu-to-add-core-2-duo-options-to-lifebook-n6400-series/
---