easter bunnies,
...My initial reaction was similar to many, in that I couldnt' imagine why people would want a digital file with no physical media, no artwork, and digital rights management, but I've begun to feel this will gain the same appeal as digital audio has...

Right. All that and the picture isn't as good, the audio isn't as good, there's no cost benefit.

If they were half price I wouldn't by any. Max I would pay is a third of the fee to rent.

However, I will never use the iTunes store for music either. I like hard copies, album artwork, printed cd's, how they look on a shelf. But this is being real clinical about it, hard copies mean so much more than that.

I don't want to have to turn my computer on to see my music collection.

I'm not against the purely digital medium, it will just never be for me. I remember somebody saying on here when some sales statistics got posted 'it seems people are still buying music the traditional way'. LOL Factor Ten. CD's are going nowhere. Vinyl is coming back for christs sake, let alone CD's dying. Few real bands today release a record and don't have it on vinyl.

The current movie offering will only sell on ease of purchase.

I will always want shelves full of cool stuff to flick through. It doubles as one of the, if not thee, coolest features of a room.
---
Cute easter bunny juggling
Popeye206
Apr 22, 04:48 AM
I have no idea how this would be useful. Buffer times, connection loss, no WiFi around, these are all problems that will prevent this from working.

What's wrong with storing music on hard drives locally?

I think the idea is, you could log onto your account from anyone's iOS device and now you'd be able to play any of your songs.

Also, opens up the door to automatically syncing multiple iOS devices without having to do anything. Add music to your library and now it's available on all your devices without physical syncing.

It will be interesting to see what Apple's spin is on this. They've invested a ton into this so there has to be a "big thing" that goes with this.

UPDATE: Read some more comments and I have to agree.... this allows people with small storage devices like a 16BG iPad to have access to much larger music libraries and you no longer have to juggle playlists. Smart.
---
Cute Easter Bunny Design
REAL police are hesitant to fire upon a fleeing suspect, why the **** is a mall cop shooting people in the head who are running away without any stolen property?

Yes, they were running away and unarmed. Read the article before making such an idiotic post.
---
Cute Easter Bunny Vector
rotobadger
Mar 30, 01:23 PM
Thats a pretty good point. But After some research I found they trademarked the phrase "THE Container store" not Container Store.

As posted above, "RoomStore" is trademarked, however.
---
Cute Easter Bunny desktop
All of you W7 humpers please try and "snap" two excel or word files next to each other. Oh that right you cant, because heaven forbid I would want to do that and work simultaneous on two MS office files.

Have I just done the impossible? :D
http://img215.imageshack.us/img215/5492/excels.th.png (http://img215.imageshack.us/i/excels.png/) http://img140.imageshack.us/img140/8916/wordc.th.png (http://img140.imageshack.us/i/wordc.png/)
---
of a cute easter bunny
Interesting how a security guard is allowed to have a gun. Interesting to see what happens to him.
---
Cute Easter bunny and chicken
---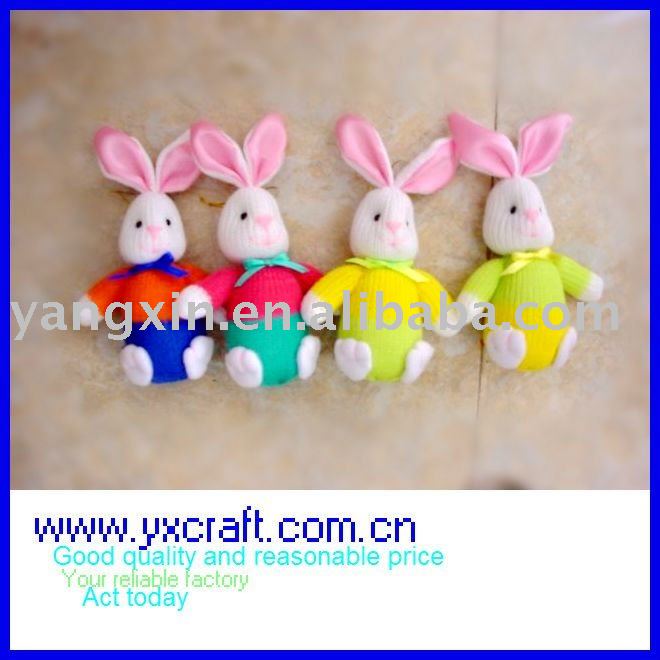 cute easter bunnies pictures.
---
cute easter bunny pictures to
From one of the articles:

"It appeared that the man involved in the shooting might have been shot in the backside."

All for an Apple product? :eek:
---
Easter Bunny. A Cute Chick
elgrecomac
Mar 29, 12:31 PM
First let mes start by saying I use and like Microsoft products: Office Visio, MS Project and Windows 7 (under Fusion...the Vista they SHOULD HAVE released). I also have an Apple MPB, 30" Cinema display, iP4(jailbroken, of course), iP2, airport express and extreme and , if we include my wife's computer, a 27" iMac.

But when I see an article predicting MS will dominate the smartphone market in 3 years, well, I find it totally amusing given Apple and Android's overall adoption rate today and the the fact that Apple, more than any company on the planet, really understands the 'user experience'. People like the iPhone and iPad not only because Apple Marketing is extraordinary but also, the SOFTWARE is great and the App Store is not bad either. After 25+years of being force-fed a weak OS (Windows, Windows 95, XP and Vista) I am not one to bet the future on Microsoft's ability to write a great, wildly accepted OS on any platform.
:cool:
---
Cute Easter bunny picture
Ship times on the Airport Extreme have been pushed back 1-3 weeks. Anyone else notice?

No. iSights are also quit delayed.
---
Two Cute Easter Bunny Royalty
brepublican
Aug 23, 06:12 PM
$100 million? Yikes. :eek:
And thats getting off easy. This amount of money is nothing compared to the profits Apple have made off using 'Creative's technology'. And it bodes well for Apple cos they can continue using it :)
---
Of A Cute Easter Bunny In
Microsoft doesn't really play in the consumer / gadget / toy market, which simply means that you don't get to see most of their products unless you work in a corporate data center. And unlike Apple, Microsoft -has- data center / server products that people WANT to use and that are years ahead of the pack (Sharepoint Portal Server, Exchange Server, SQL Server, Terminal Services, just to name a few) - and a LOT of their RD goes there.


This sounds like "sour grapes."

Also, nobody here should kid themselves - Microsoft still OWNS the desktop and office suite markets. Around a BILLION computers run their software, and even most Macs are dead in the water without Microsoft Office and/or Microsoft Windows (in Boot Camp, Parallels, Fusion, VirtualBox).

That's the whole point. Microsoft owns the desktop and office suite markets, yet, Microsoft is unwilling to move on to markets that have more potential to grow.

So Apple was more profitable in the last quarter. Big deal. Somebody with enough time on their hands might want to analyze the spending behavior and amount of staff and level of salaries to find out -WHY- that was the case. Maybe the guys at Microsoft have higher salaries and more vacation. Maybe Ballmer put more money into RD and marketing than in the last quarter. Maybe they bought more startups than before.

Nice try, but you're dead wrong here. Apple already beat Microsoft in revenue a couple of quarters ago. So don't even try to chalk it up to Apple being "cheap." Apple has already beaten Microsoft in Revenue.

Actually, who cares. Both companies are extremely profitable, but Microsoft has been profitable for a couple of decades more than Apple (who almost died in the 1990s while Microsoft was making more money than anybody else).

Now this is trying to make light of the matter. Apple beat out what was once the world's largest tech company. When Apple's market cap surpassed Microsoft's, people called Apple overvalued. They still call Apple overvalued. Now, Apple has beaten Microsoft in profits.
---
A cute Easter bunny standing
plinkoman
Sep 13, 09:18 PM
wow, looks nice. But i have an iPod, and a razr; so I really have no need for this.

and yes, it does look like that lg thing, but thats only because lg made a pathetic attempt at copying the clickwheel. :rolleyes:
---
stock photo : Cute Easter
ThomBombadil
Jan 13, 02:15 PM
I have just installed Sophos Anti Virus - what a mistake!

I decided to install it because I have been a long term user of Sophos at work on the corporate PC and having installed the latest OSX I saw virus checkers in the App Store and a recommendation for Sophos there in a reference for another product.

I ran a scan and a couple of PC specific malware files were found and destroyed.

Then I noticed that my Time Machine back up was struggling.

It turns out that there are issues with Sophos and Time Machine.

I moved my Time Machine back ups to a DroboFS in December I have now lost all my back ups since then.

Once I have backed up again I will be deinstalling it - bet I find that I loose the new back up then!

:mad:

My wife is a University employee and Sophos is one of the IT folks recommended software programs. It seems to work fine on my 2gHz MBP Core (1) Duo and on the Mini without upsetting Time Machine. My 867mHz 12" PB is slow running Leopard, barely functional if Sophos is added as well, so I do not use it on the 12". AV software may not be a necessity but, if it does not cause a problem, or slow things noticably, I think it is a reasonable precaution. I'm not sure if "herd immunity" is an apt analogy, but I think if everyone tried to avoid passing on virus/trojan/malware/spam etc it would be a good thing.
---
Cute Easter Bunny Design
Actually this is completely untrue.

Last week I signed a secret, completely exclusive, contract with Apple for the iPhone. It'll only work on my home's DECT network.

Despite this, I'm expecting millions of sales. People will buy it despite peharrinet's complete lack of coverage. So I don't have a problem with that.

BTW, you'll need to agree to a 36 month contract, our base plan is just $50 a month and comes with unlimited mobile to mobile, plus three "anytime" minutes (charged in five minute increments.) Excess airtime is just $1/minute.
---
cute easter bunnies pictures.
Thats the difference between the US and UK, we dont have your gun culture:mad:

But I gotta admit, that was quite a hilarious way to see that sentence. :) Guns or hands, whatever.
---
cute easter bunnies pictures.
Whoa..

http://www.macminute.com/2006/08/23/apple-creative/

Guess they realized they couldn't win..

Please read my above posts. :-)

The only things I'd like to add is that $100 million is a drop in the bucket for Apple. Apple has $10 billion in cash. That money isn't stuffed in Steve Jobs' mattress, it's being invested in short-term investment vehicles that is producing a good return. Even if Apple stuck it in a plain ol' savings account, the $10 billion would be generating around $300 million a year in interest alone, never mind the fact that Apple is adding $3 billion a year to their cash horde.

Secondly, Apple has sold billions of dollars of iPods over the years. It will sell untold billions of dollars more into the future.

For Creative to settle for a mere $100 million when the iPod is virtually guaranteed to generate tens of billions of dollars going forward is sheer lunancy if Creative was really confident about winning.

In fact, the fact that they settled for such a small sum shows that Creative was sweating bullets about losing it all. Apple was the one dictating the terms here.

Creative pays Apple back as it collects additional licensing fees? Sounds like a loan to me.

Creative joins the "Made for iPod" program and pays Apple a percentage of the revenue for iPod-only products? Doesn't sound like the kind of terms a confident victor would be making. Sounds more like a company trying to kick up a new revenue source in light of the fact that Zune is about to eat up its music player business.

The most interesting part is when Zune launches, and how long it will take Creative to sue Microsoft. Apple just turned a 90-lb weakling into a hired assassin!
---
Cute Easter Bunny
MacRumors
Apr 30, 01:08 PM
http://www.macrumors.com/images/macrumorsthreadlogo.gif (http://www.macrumors.com/2011/04/30/sandy-bridge-imacs-due-next-week/)
http://images.macrumors.com/article/2011/04/25/122155-imacs_2010.jpg
brepublican
Sep 5, 03:19 PM
If I am forced to watch ANY commercials on the iTunes movie downloads, then I'll never use it, ever. Bad enough I spend $10 to go to a theater to have the same mazda zoom zoom zoom/coke and a smile crap every time.
Took the words right out of my mouth. I dont see Apple going this route, though I do understand that it can represent a substantial stream of revenue. I think that the Media store will simply act to fuel demand for a media device, much like the iTMS - iPod setup, from which Apple doesnt make a lot of money (Music Store)
---
I dream of a new macbook pro enclosure...

wake up then, because it won't happen for awhile.
The current enclosure is very nice, so why change it?
---
libertyforall
Nov 13, 03:15 PM
Maybe developers should just make jailbroken iPhone apps exclusively...
---
parenthesis
Oct 12, 02:51 PM
5% isn't a whole lot, considering Apple's profit margin is huge for iPods.

But considering how many iPods Apple sells, it would amount to a significant amount of money for the charity.
---
kiljoy616
Apr 11, 02:37 AM
Unlikely - this would require the new private key be embedded in the firmware update package, which would defeat the purpose of replacing the old key.

This is a fundamental issue with DRM solutions - you, as the consumer, have to hold the private key. They (Apple) can obfuscate where that key is, but in the end it has to be accessible in some manner. It's the same thing with iTunes DRM. If someone cares enough, they can almost certainly retrieve the private key (which is how Requiem works).

I'm guessing Apple may make some half-hearted move or another; but I doubt they care all that much.

What could they loose, but I know there be more demand for apple products if more companies jump on the band wagon. Like TV with Airplay built in, nice. :D
---